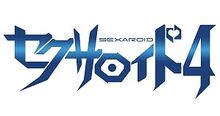 Sexaroid 4 is a manga published in Yukan Fuji as part of the Leiji Matsumoto 80th Birthday project. The artwork is done by Midori Aoi while planning and scenarios are done by Oggi Pictures. The manga serves as a sequel to Leiji Matsumoto's original Sexaroid manga focusing on the daughters of Yuki No. 7.[1]
20 years after the original Sexaroid story, Yuki No. 7 and her partner Shima have had four cyber-organic daughters: Yuki No. 8, Sarah No. 9, Xena No. 11, and Emma No. 13 each with special powers and maturing speeds. Shima is now the Director-General of the G Bureau, serving as his daughter's supervisor as they undertake missions to stop the mysterious Fourth Plan, a continuation of three failed plans from the original series.
References
Edit
Ad blocker interference detected!
Wikia is a free-to-use site that makes money from advertising. We have a modified experience for viewers using ad blockers

Wikia is not accessible if you've made further modifications. Remove the custom ad blocker rule(s) and the page will load as expected.